OUR RECOMMENDED Johnson & Johnson PRODUCTS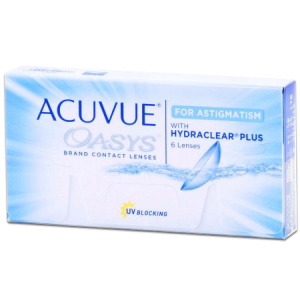 ACUVUE OASYS® for ASTIGMATISM
BLINK STABILIZED® Design helps minimize shifting and helps keep vision crisp, clear and stable all day long—even for people with an active lifestyle. KEY FEATURES Exceptional comfort meets visual stability in these contacts for astigmatism - when objects are blurry and shadowed at all distances, often accompanied by near or farsightedness. ACUVUE® OASYS® for Astigmatism 2-Week c ...
OUR

Johnson & Johnson PRODUCTS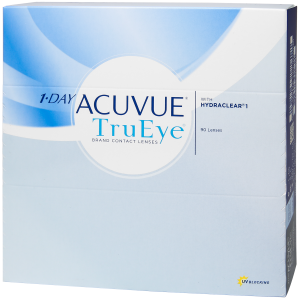 1-DAY ACUVUE® TruEye®
Product Overview 1-Day ACUVUE® TruEye® Contact Lenses help keep eyes in their natural state all day and over time. 1-Day ACUVUE® TruEye® helps protect the covered portions of the eye by blocking on average 96.1% UV-A and 99.9%† UV-B radiation from the sun. HYDRACLEAR® Technology features embedded PVP that mimics the mucin on both the cornea and eyelid helping minimize l ...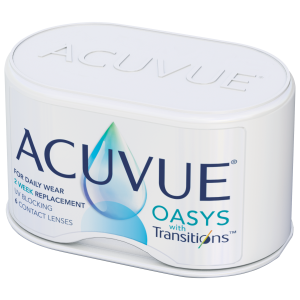 ACUVUE OASYS® with Transitions
Product Overview ACUVUE® OASYS with Transitions™ Light Intelligent Technology™ is the first-of-its-kind contact lens to deliver superior visual performance your patients can see and feel. This lens combines the proven comfort of ACUVUE® with seamless adaptation to light for superior visual performance, day to night. Key Message for Patients Some of the many benefits this contac ...